Overdraft Protection
A new banking regulation may affect your Community Bank & Trust Checking Account
New Federal Regulations, effective August 15th, 2010, require CBT to obtain your approval before we consider payment of your everyday debit card purchases or ATM withdrawals that may create an overdraft in your checking account. We would like to extend to you an opportunity to decide if this change is right for you.
Here is how CBT Overdraft Protection works...
When you use your CBT debit card, you may be allowed to make debit card purchases or ATM withdrawals, even if you do not have enough money in your account to cover your transactions.
Benefits of Community Bank & Trust's overdraft practices:
Coverage – When last minute or unplanned expenses happen, you may be covered.
Emergency Protection – We all may need a back-up for life's unexpected setbacks.
Peace of Mind - Rest easy knowing you may have something to fall back on.
Savings – No cost to you if you do not use overdraft services
How do I sign up for CBT Overdraft Protection?
To add CBT Overdaft Protection to your checking account, click on the Opt In button below.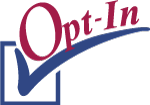 If you have any questions or concerns regarding this decision, please call us at 417-451-1040. We would be happy to discuss your choices in greater detail.